Home

Welcome!


(This website is best viewed on desktop!)
Hi! I'm a cartoonist and illustrator from the Midwest who loves to try a variety of things from making comics, handmade crafts, and even a small video game project!
Click the links on the sidebar to see my portfolio. Thanks for visiting!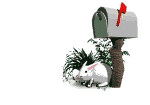 pencilzartcommissions@gmail.com